Serving the Dayton & Englewood Communities for Over 30 Years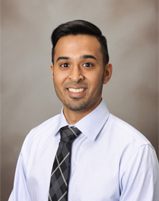 At Preferred Family Dental, we believe that oral health cannot be separated from the health and wellness of your entire body. Consequently, we continually strive to improve the overall wellness and quality of life of our patients. Central to this mission is building strong relationships with our patients based on clear and open communication about your dental care. We provide a safe and comfortable atmosphere that fosters confidence and trust while we work to give you a healthy, beautiful smile. To remain at the forefront of our field, our dentists and staff are engaged in ongoing training while we simultaneously advocate comprehensive patient education to help you make well-informed decisions about your oral health. Dr Hoss Rohani, Dr. Amar Mistry, Dr. Naquida Taylor and our entire dental team always keep in mind the person behind the smile. We want you to feel confident, happy, and proud of the way you look when you leave our office!
Please use the links below to learn more about our practice:
Schedule a Consultation
To learn more about Preferred Family Dental, or to schedule a consultation with Dr Hoss Rohani or Dr. Amar Mistry, please contact our office today.